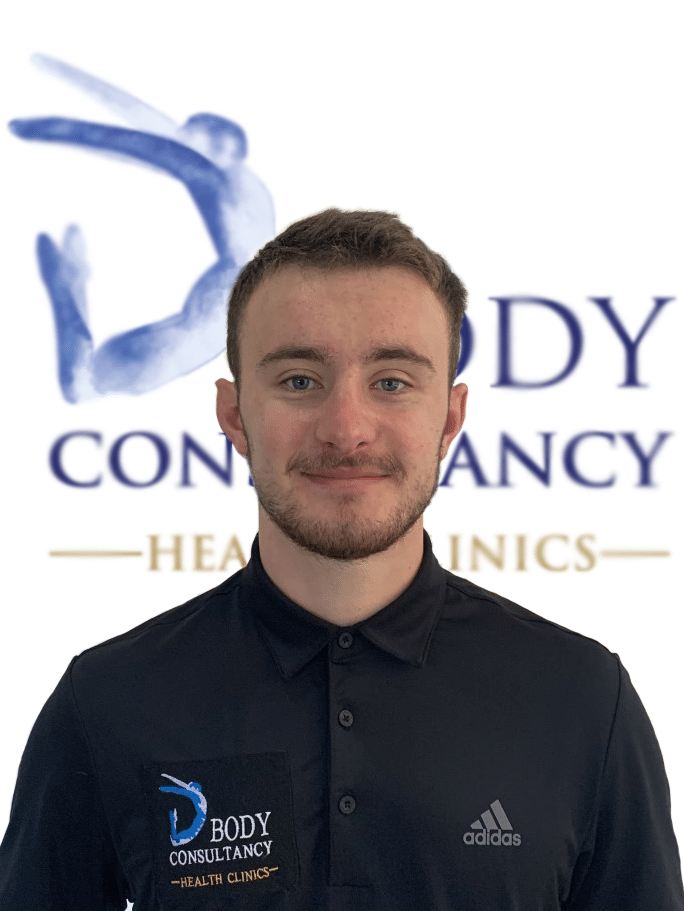 Joe Drake
I have always had a keen passion for sport. Football, cycling, and triathlon is my main passion, having successfully competed in triathlon at both regional and national events. I am inspired by how sportsmen and women perform with such elegance, making their skills look almost effortless. Of course, not everyone wants to be a top athlete. However, the same principles apply no matter your age or lifestyle. My interest in this area led me on the pathway to chiropractic; a profession I am proud to be joining. 
Joining the Body Consultancy team has made me very happy. I attained a 1st Class Honors degree in Chiropractic from the AECC University College after 4 years of training.  I am passionate about healing and helping people of all ages. As a Chiropractor, I can help with a variety of conditions including lower back pain, joint aches, sports injuries, and many more.  During chiropractic treatment, I will use techniques such as spinal manipulation, soft tissue therapies, and exercise to get your body moving where it is not. I will help stabilise other areas of your body to help improve your overall mobilisation. Together we will discuss a treatment plan for you and each treatment session will be completely tailored to your individual needs, so that you get the most benefit from it. 
If you would like to book an appointment, please give the reception a call, as I would love to help you on your path to a pain-free and better moving body.